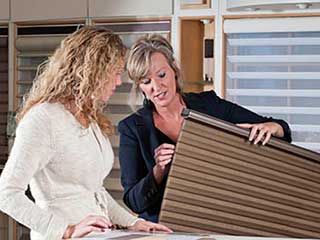 Choosing the right sized cellular shades for your home can seem like a daunting task when the measurements begin to look like random numbers, but it's actually quite easy to do. A cellular shade—also called honeycomb blinds for the geometrical shape of their cells—can make all the difference in the overall ambiance of your room. Below is a quick breakdown to help you decide what is best for your home.
What's the Difference?
Small - The smallest size cellular shades usually have 3/8" cells, making them a good fit for smaller areas. The extra pleats make these coverings ideal for smaller windows such as in bathrooms and kitchens. They help add privacy and insulation while also bringing a stylish touch to the room.
Medium – Medium sized cells are often between ½" and 9/16". This range is great for many different sized windows throughout your house or business. The pleats aren't in excess nor are they too heavy for larger windows. Use these for bedroom or kitchen windows that are of a typical standard size.
Large – The largest sized cellular shades are usually ¾", lending them an elegant look with larger pleats. Large cell sizes work great with oversized windows that are usually found in living spaces such as a TV room or an entertainment room. The extra space between the cells keeps the weight light so that your blinds won't get damaged over time due to the pull of gravity. That means large cell shades are ideal for those larger windows, which is no big surprise really. Your window coverings can make a big difference in your living space.
Improve Thermal Efficiency
Whether you're looking for a stylish way to insulate your home or a discreet way to increase your privacy, cellular shades will probably make for a great investment.
Lake Forest Blinds & Shades has the experts you're looking for. Let us help you choose the perfect fitting window treatments for your home. Contact us today and schedule a free in-person consultation.